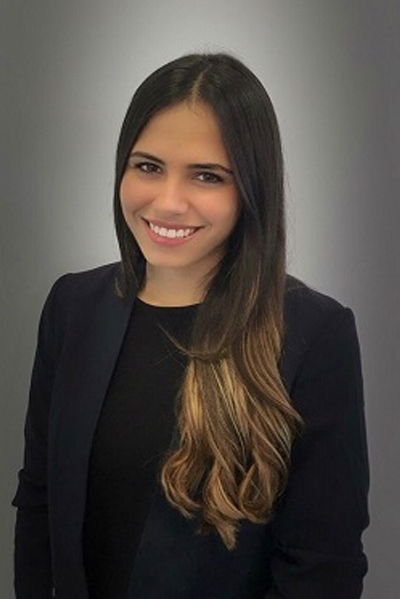 Melissa Palau, Esq.
CONTACT
Melissa@PerryNeblett.com
Born Miami, Florida, March 23, 1993; admitted to the bar, Florida, 2017. Education: Florida International University (B.S. 2014); Brooklyn Law School (J.D. 2017); Cuban American Student Bar Association, Business Law Association. Member: The Florida Bar (Member, Young Lawyers Division).
Melissa is a Miami native whose passion for business and tourism led her to earn a Bachelor of Science in Hospitality Business Management from Florida International University. Soon after earning her bachelor's, Melissa moved to the big apple (New York City) with Frank Sinatra in mind. "If I can make it there, I'll make it anywhere." Melissa made it and thrived. Melissa earned her Juris Doctor degree from Brooklyn Law School where she graduated with a Business Law certificate. Upon being admitted into the Florida Bar, Melissa joined Perry Neblett's insurance litigation practice where she fights to obtain just compensation for her clients.
Over her years of practice, Melissa has handled hundreds of residential insurance claims and complex commercial insurance claims. Melissa has played an active role in five (5) Trials, all resulting in successful outcomes for our clients. Melissa is admitted to practice in the Southern District of Florida and has been involved in two (2) federal Court Trials, which resulted in successful jury verdicts on behalf of insureds. Melissa's experience with complex coverage issues and her litigation skills enable her to provide clients with notable representation throughout all phases of a claim.
Melissa has attended more than one hundred and twenty five (125) depositions, argued more than two-hundred (200) hearings, including evidentiary hearings. Melissa can be found in the Miami-Dade County Courthouse an average of 4 days a week obtaining justice for clients.
Although Melissa spends most of her time advocating for her clients, Melissa enjoys spending time with her family, boating, and spearfishing on any free time.