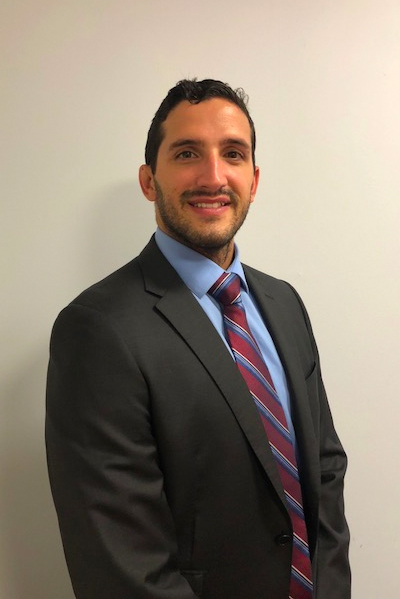 Uxsunn Ramirez, Esq.
CONTACT
Uxsunn@PerryNeblett.com
Born in Miami, Florida, October 31, 1990; admitted to the Florida Bar, 2018.
Education: Florida International University (B.S. 2014); St. Thomas University School of Law (J.D. 2018) Magna Cum Laude; Business Law Society President; Maritime Law Society Vice President.
Uxsunn Ramirez is collegiate wrestler who made the decision to bring the fight to the courtroom. In pursuit of his Bachelor's Degree, Uxsunn spent most of his free time giving back to his local community by becoming a volunteer Wrestling Coach at Southwest Miami Sr. High. Before starting law school, Uxsunn decided to explore the last great frontier by backpacking to Cordova, Alaska, where he was employed as a commercial fisherman. During his time in law school, Uxsunn became the President of the Business Law Society and Vice President of the Maritime Law Society. Uxsunn earned his Juris Doctor Degree from St. Thomas University School of Law, where he graduated Magna Cum Laude.
During his second year of law school, Uxsunn clerked for Mr. David Neblett, Esq., B.C.S., where he learned the ugly truth of insurance litigation and how insurance companies mistreat its insured on a daily basis. Before graduating Law School, Uxsunn clerked for the Honorable Judge Peter Lopez of the Eleventh Judicial Circuit of Florida. During his clerkship Uxsunn learned the inner workings of the judicial system, how it affects the everyday practice of law and how to become a more successful litigator.
After graduating law school Magna Cum Laude, Uxsunn was offered a Litigation Associate position at Perry & Neblett, P.A., where he now practices Maritime Law and Insurance Law Litigation. As a Litigation Associate at Perry & Neblett, P.A.
Uxsunn has attended over 225 Court Hearings (including special set hearings), conducted over 100 depositions, attended and/or conducted over 20 mediations and has taken part in 4 separate Trials, including a Federal Court Trial in the Southern District of Florida.