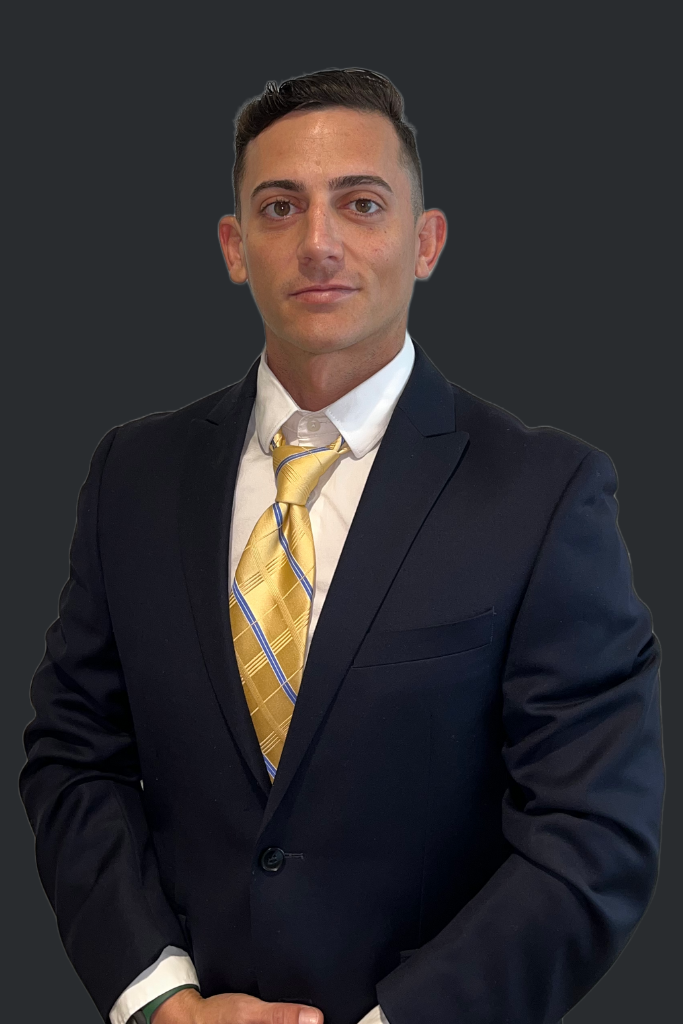 Michael R. De Canio, Esq.
CONTACT
mike@PerryNeblett.com
Mr. Michael R. De Canio born in Boynton Beach, Florida. Admitted to Bar, Florida, 2012. Education: The University of Central Florida, magna cum laude (B.S.B.A Business Administration 2009); Barry University School of Law, (J.D. 2012). Member: The Florida Bar Association, The American Bar Association.
Before starting his legal career, Michael graduated magna cum laude from the University of Central Florida, where he received his undergraduate degree in business administration with a focus on strategic business methods.
Michael studied strategic business implementation and negotiation which focuses on working, communicating, and balancing interests between parties to obtain the best possible solution.
Michael enjoys applying these analytical skills to solve complex issues and his knowledge of strategic business negotiations enables him to adapt to a wide range of difficult and stressful situations that can often arise in legal matters.
While in the legal studies program at the Barry University School of Law in Orlando, Michael maintained a scholarship and graduated in the top 30% of his class.
After being admitted to the Florida Bar, Michael assisted hundreds of clients throughout Central Florida in complex marital and family law matters, including contested divorce, domestic violence, child custody and support, and property distribution for nearly 10 years. The invaluable experience he gained from his time as a family lawyer has enabled him to seamlessly transfer his litigation skills to fighting for claimants against insurance companies.
Prior to moving to Miami to be closer to his family, Michael worked at Perez, Lewis, and Thomas, P.A. in Tampa for the past two years, where he gained extensive experience in handling all types of property damage claims – both pre-suit and litigation – wind, water damage, lightning, hurricane, hail damage and fire loss claims from both the plaintiff and defense side. He has prepared and successfully argued a wide variety of motions before the Court, and has handled well over 200 hearings, including evidentiary hearings. When not obtaining a favorable settlement for claimants, he is a passionate and aggressive advocate in the courtroom. Michael is not one to back down from a challenge. Now a member of the Perry & Neblett, P.A. team, he is eager to be a self-driven, productive contributor to the continued success of the firm and work tirelessly for the benefit of its clients.
Michael is an active member of the Florida Bar Association. He was also a Florida Supreme Court certified county court mediator. His approach is concise: "Treat each and every person with respect and conduct interactions in a professional and ethical manner. Vehemently litigate the issues that you feel are justified while conceding the ones that are meritless. Attempt to mediate and settle issues in between and always research both thoroughly to know the difference."
When not in the courtroom, Michael is making the best of his time hanging out with his family. He thoroughly enjoys snowboarding, skateboarding, golf, making music, and anything involving some sunshine, especially boating and UCF football games.