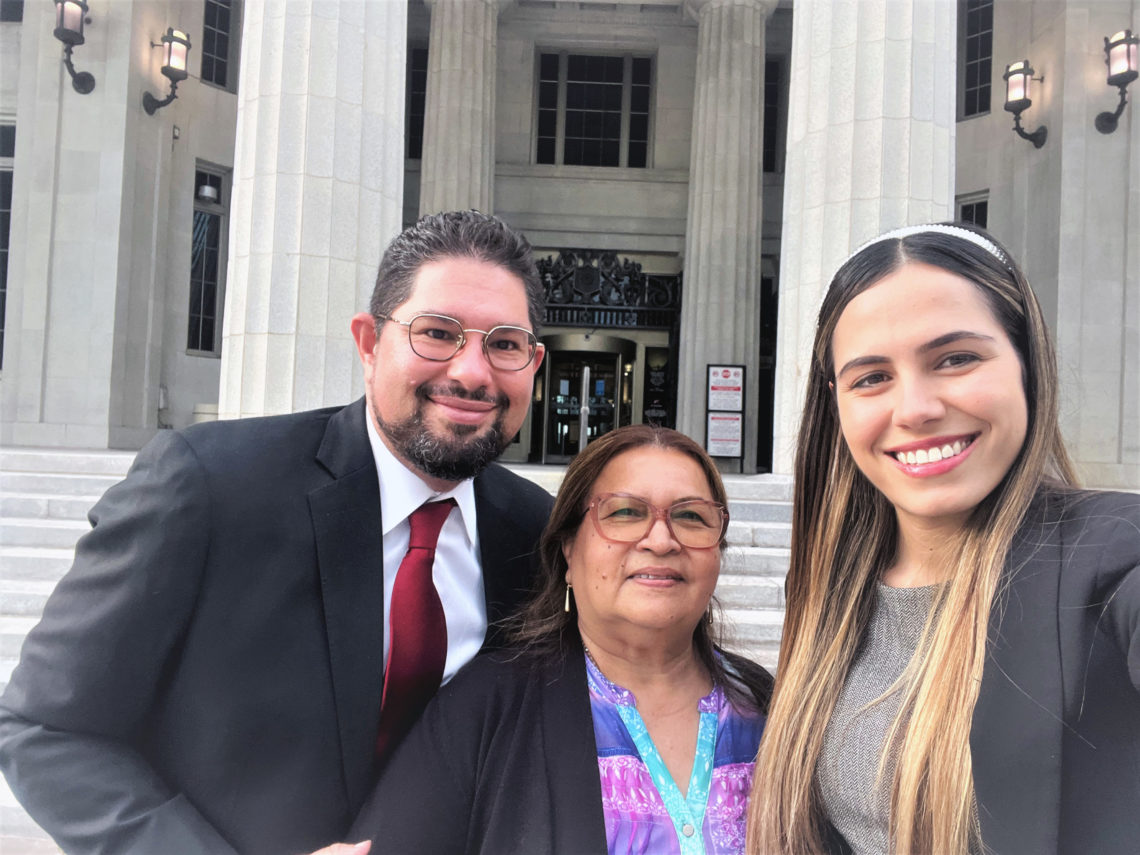 Another Big Trial Win for Perry & Neblett!
Perry & Neblett secured another jury Trial Verdict for its client on a denied Citizens claim. The Jury awarded almost 20% more than the public adjuster's estimate and much more than demand.
Ms. Blanco had a water loss that caused damage to her home that Citizens denied due to "repeated seepage and leakage" as well as numerous other exclusions. Ms. Blanco sold the property and Citizens did not believe that there was a loss and/or that the loss occurred when or how Ms. Blanco reported it.
David Avellar Neblett, Esq., B.C.S. James M. Mahaffey III and Melisa Palau tried the case against very experienced trial lawyers, Robert K. Guinn and Haley L. Dison from Cole, Scott & Kissane, P.A. – the largest defense firm in Florida.
Perry & Neblett's Trial Team had the proper witnesses and experts lined up (including an engineer, a damage expert, and a master plumber) and were able to get evidence admitted to prove the timing and nature of the loss.
The jury came back with a very favorable verdict in our client's favor. The jury awarded almost 20% more than the Public Adjuster's estimate and ten times what the client spent in repairs. This was a great life-changing win for Ms. Blanco and another great victory for Perry & Neblett.
Citizens Property and Casualty as well as many other insurance companies deny valid claims in hopes that homeowners will not fight back. This coupled with their litigation strategy to outspend and over-litigate cases – even when the evidence is stacked up against them continue to drive insurance premiums as the insurance companies must cover their increasing legal cost.
Citizens could have and should have resolved this case for $5,000 to Ms. Blanco eight years ago and now Citizens have to pay $61,017.51 plus interest, their attorney's fees, and Ms. Blanco's attorney's fees and costs.
Has your claim been underpaid?
Call us at 305.456.0445
Or visit our website https://perryneblett.com/