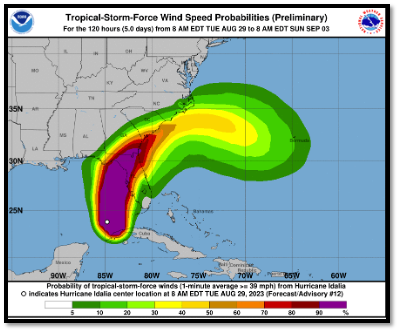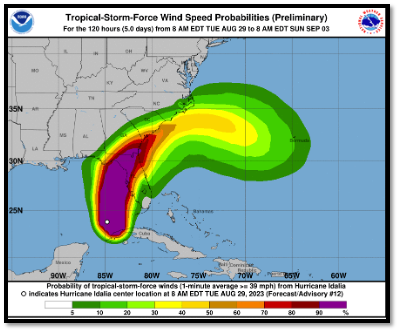 Atlantic hurricane season starts on Jun. 1 and runs until Nov. 20. Boat owners are urged to not only prepare for Hurricane Idalia but for other future storms.
The following are boating tips to consider before, during and after a hurricane:
If your boat is of trailerable size, take it out of the water and bring it to a safe area.
If you have a bigger boat, consider hauling it out. Some insurance policies will help you offset the cost for a "hurricane haul-out" to lower the risk for damage, but there may not always be time. Check your policy.
If the boat will need to weather the storm in a marina slip, add extra lines, chafe protection and fenders. Remove anything that can catch the wind, and ensure doors and hatches are tight and deck scuppers clear so the boat sheds water easily.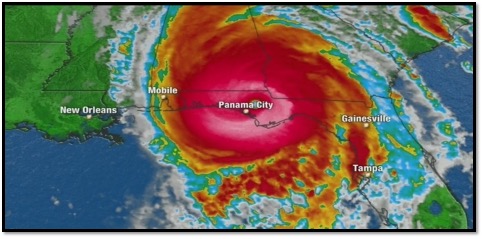 General preparedness prior to a storm
Know what your marine insurance policy covers. Read it and ask one of the attorneys at Perry & Neblett or your insurance agent questions (Note – Some insurance companies may require owners to pull their vessel out of the water during a storm or store it in a specific location while the storm is a threat.)
Ensure your Insurance Policy covers Hurricane damage to your vessel, transportation or storage if needed, repair of your vessel, or, in the worst-case scenario, the demolition and disposal of your vessel.
If your boat is kept at a marina or yacht club, check your marina's policies and procedures to understand their requirements and procedures.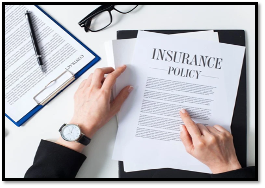 Before a storm
When a storm is approaching, determine where your boat will ride out the storm and how long it will take to get your boat there safely.
If your boat needs to be relocated on land, if possible position her on a trailer or blocks close to a strong building to break the wind and away from trees and debris. Strap the boat down securely and anchor the trailer by placing blocks beneath.  You can also deflate the tires so it doesn't shift around due to high winds and some captains will leave in or put in the drain plugs so there is the additional weight of water in the hull.
If the boat must stay in the water, secure it to the dock with longer, thicker lines to ensure it doesn't sway during the storm.
Ensure there aren't any loose items on the boat that could potentially fly around during the storm and cause more damage.
Check the surrounding area and nearby boats. If the boat next to yours is not properly secured, it will not matter if yours is.
Take photographic and video inventories of your boat and all property onboard and place legal documents such as policies, licenses, and registration in a secure, dry place away from the vessel.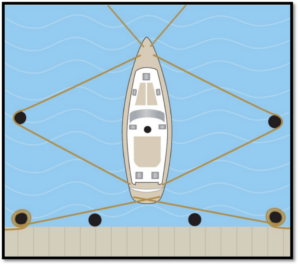 During a storm
Monitor radio, TV, NOAA Weather Radio, and/or hurricane hotline telephone numbers for official bulletins for storm updates.
Do not return to the vessel until there is an official announcement that the storm has passed, or the marina is open.
Do not attempt to add additional lines, fenders or move the boat during a bad storm. People die trying to secure their boats and your boat is not worth your life.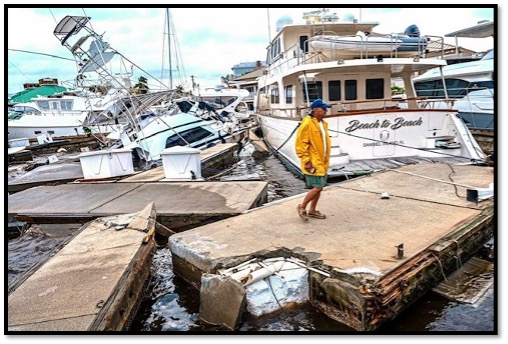 After a storm
Once it is safe to return to the vessel, inspect your boat for any leaks, structural damage, or damage to the exterior of the vessel.
Inspect to confirm that there are no fuel leaks or environmental issues.
If the boat was damaged during the storm, take photos and videos.
Keep damaged personal property.
Review – reread your policy of insurance and Report to your insurance company as soon as possible.
Get professionals to help you. Get a Lawyer, Marine Surveyor, Licensed Salvor.
It's imperative to work with licensed and insured companies to assist you with your claim and the recovery of your vessel. In many cases, your insurance company has a pre-arranged relationship with a companies. Experienced professionals can assist with the recovery process and prevent any further damage.
There is information available at BoatUS.com/Hurricanes, including information on how to weather the storm in the slip or store ashore, on a boat lift, in canals, or at marinas and boat clubs. Videos, downloadable preparation guides and checklist are available there and in the links below.
Please contact David Neblett, Esq., to get a free consultation. The Lawyers and experts of Perry Neblett P.A. will be very happy to speak with you or review your materials and documentation to ascertain if you have a case free of charge. Se Habla Espanol.
 Phone: (305) 456-0445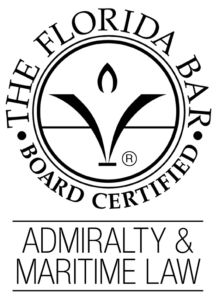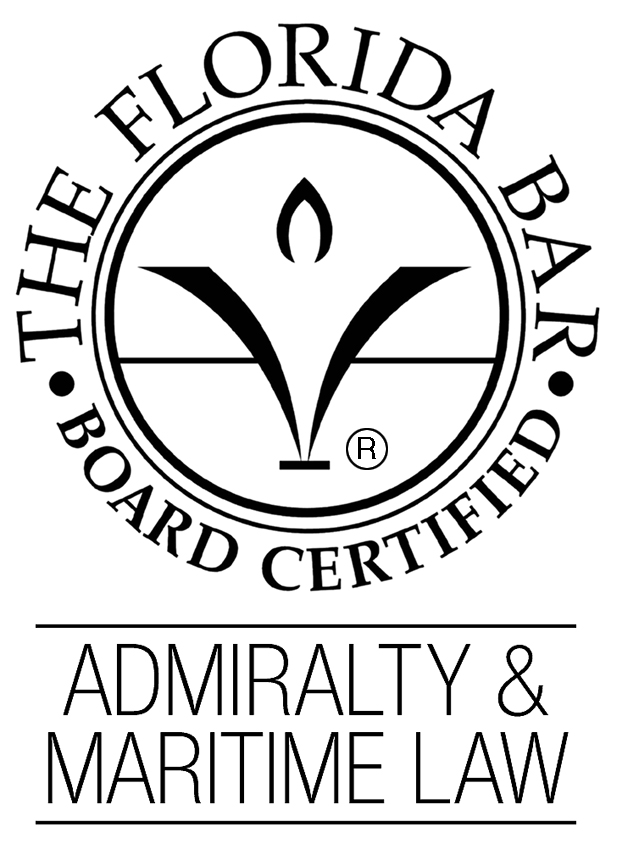 "Evaluated for Professionalism & Tested for Expertise"
Only 7% of eligible Florida Bar members are board certified.  David Avellar Neblett, Esq., is Board Certified in Admiralty & Maritime Law."